Apeldoorn
Wittenborg University has two campuses in Apeldoorn, an Undergraduate Centre and a Postgraduate Centre. Both are situated directly beside the station, both within 3 minutes' walk from the trains, busses and taxi services. Both campuses are also within 10 minutes walking distance from the shopping centre of Apeldoorn, the restaurants, the market, the city hall and all the central facilities the town has to offer, including museums, library, theatres and bars.

---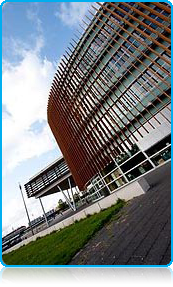 Aventus Campus
Wittenborg's Undergraduate Centre is situated within the Aventus College building on the south side of the central Apeldoorn railway station. Students have access to modern facilities, including restaurant, cafeteria and snack bars. All Bachelor and Foundation programmes for the School of Business and the School of Hospitality and Tourism are given at the Aventus Campus
---
Spoorstraat Campus - Opens August 2015!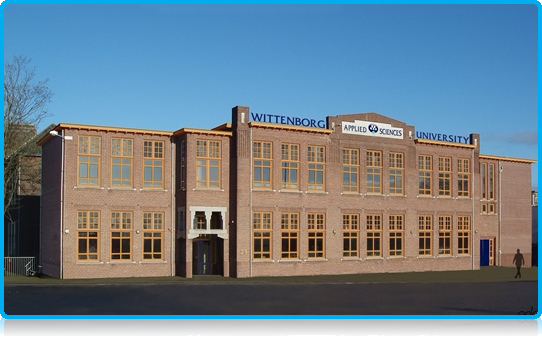 Wittenborg's Postgraduate Centre is situated at the Spoorstraat 23, on the north side of the central Apeldoorn railway station. The Master of Science programmes in Hospitality, International Tourism and International Event Management will be given here, alongside the Master of Business Administration (MBA) programmes. The Spoorstraat will also be the location for the exam centre for Undergraduate students, and the University library and Media Centre is located here.